CWA and local businesses they work with attended the first International Export Conference on China hosted by Invest NI. The high profile conference was hosted virtually and aimed to help local companies do business with China.  Words of encouragement from  local Government Minister for the Economy Gordon Lyons set the tone for the conference.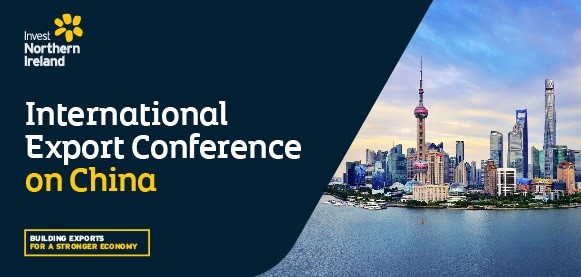 Mr Lyons was appointed Minister for the Economy on 06 July 2021. His responsibilities include economic policy, higher and further education, employment and skills programmes, employment rights, consumer affairs, energy, telecoms, tourism, minerals and petroleum, European Fund management, Insolvency Service, Credit Unions and Societies, and statistics and economic research. he made it clear that China is still a priority market for Northern Ireland and outlined how local businesses will be assisted.
China was represented by Meifang Zhang the Consulate General of the People's Republic of China in Belfast. She outlined the relationship between our countries and the opportunities China had to offer.
Appointed Consul General of China in Belfast in 2018, Mme Meifang ZHANG started her diplomatic career as an official interpreter and translator in the Ministry of Foreign Affairs (MFA). She served respectively in the political and bilateral section of the Chinese Embassy in France and Permanent Mission of China to the United Nations in New York. She later became Special Assistant to former Vice Premier and Minister of Foreign Affairs Qian Qichen, and served as Deputy Consul General in the Chinese Consulate General in Toronto and New York.
Organised and hosted by Invest Northern Ireland
Session ONE | Northern Ireland's export vision
9:30am – 10:00am
Comfort Break
10:01am – 10:14am
Session TWO | Exporting and doing business in China – Education
10:15am – 11:35am
SESSION 1 Recording