The Chinese Chamber of Commerce NI, Chinese Language School NI and Oi Kwan Women's Group are among the groups that carried out the fundraising to support the fight against COVID-19.
Lord Mayor Councillor Daniel Baker said: "On behalf of the city of Belfast, I want to say thank you for this hugely generous donation from our Chinese community.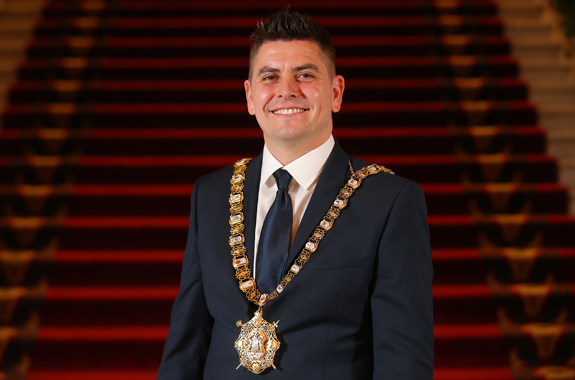 "We enjoy a very unique relationship with our Chinese community here in Belfast, and in China, thanks to our Sister Cities connection, and I would like to extend my thanks to them for their ongoing support and friendship during this time.
"I know that this donation will be much appreciated by the Belfast Health and Social Care Trust whose staff are working tirelessly to provide the best possible care for all those who need it most.
"Over the past few weeks, I have been so overwhelmed by the generosity and selflessness of so many people as we pull together as a community to help each other and support our most vulnerable.
"In coming together, we will get through this. We're all in this together."