Join us online for this year's Virtual New Year Celebrations as we bring all the colour and tradition of the festival
Watch Online
Join us
This year we have decided to take our celebrations online and bring all the fun and festivities right to you at home.
Looking back
A quick look back at some of our previous new years.
All the talent and passion you expect from our events have been captured over the last few weeks and now presented online.
We bring you welcomes and best wishes from here in Northern Ireland and from China
This year as we bring New Year to You Virtually we Invite you to be a part of the audience online. Simply Register at the link below to recieve your zoom link and if you wish to be part of the event just turn your webcam on and become a part of this years event. If you want to just watch either keep your camera off or click on the link to just watch the event as it is live streamed.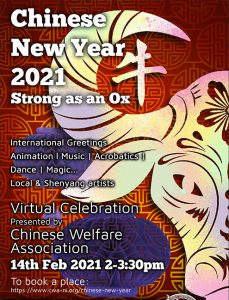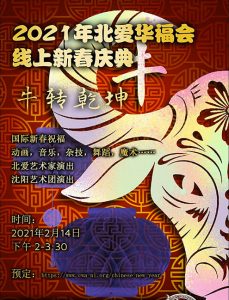 Register 点击预订电子票