In our I in NI Programme we have been exploring the links between Northern Ireland and China down through the centuries. From Lord McCartney the County Antrim aristocrat and first British diplomat to China to today's trade and tourism exchanges we have more links than we often realise. In Northern Ireland's recent Decade of Centenaries the impact of the First World War on society, culture and even our place in the world has been explored. China interestingly was our ally in that war, and contributed massively through the Chinese Labour Corps.
Between the wars British soldiers were stationed in Hong Kong and when Japan invaded China they were sent to China to stop thew Japanese advance. Based in Shanghai the Royal Ulster Rifles, a regiment raised in Northern Ireland helped to protect an area of Shanghai and offered humanitarian aid to the local Chinese population. They even broke their own orders to engage the Japanese forces in order to protect Chinese civilians as they fled the fighting.
In August 1937, the 1st Battalion The Royal Ulster Rifles was moved at twenty-four hours notice from Hong Kong to Shanghai on emergency deployment following the outbreak of the Second Sino-Japanese War.
The Battalion's task was to assist with the protection of the International Settlement. The British frontage extended for five miles and there was much to be done. Military posts had to be re-designed or re-constructed and wire fences erected. Refugees had to be controlled and internal security maintained. The perimeter wire was well outside the Settlement boundary and the area between was policed by a Chinese force responsible only to their own Government.
Five Riflemen were killed by the Japanese during three separate incidents. On 24 October, Rifleman McGowan was killed on duty at Outpost Q on Keswick Road by fire from a Japanese aircraft. On the 29 October, Japanese shells killed Riflemen Mellon and Howard at the outpost near Jessfield Station and Delaney, who was with them, died of his wounds on 31 October. Also killed that day, by a Japanese shell that hit the Honeyland Bar where he was off duty, was Rifleman O'Toole.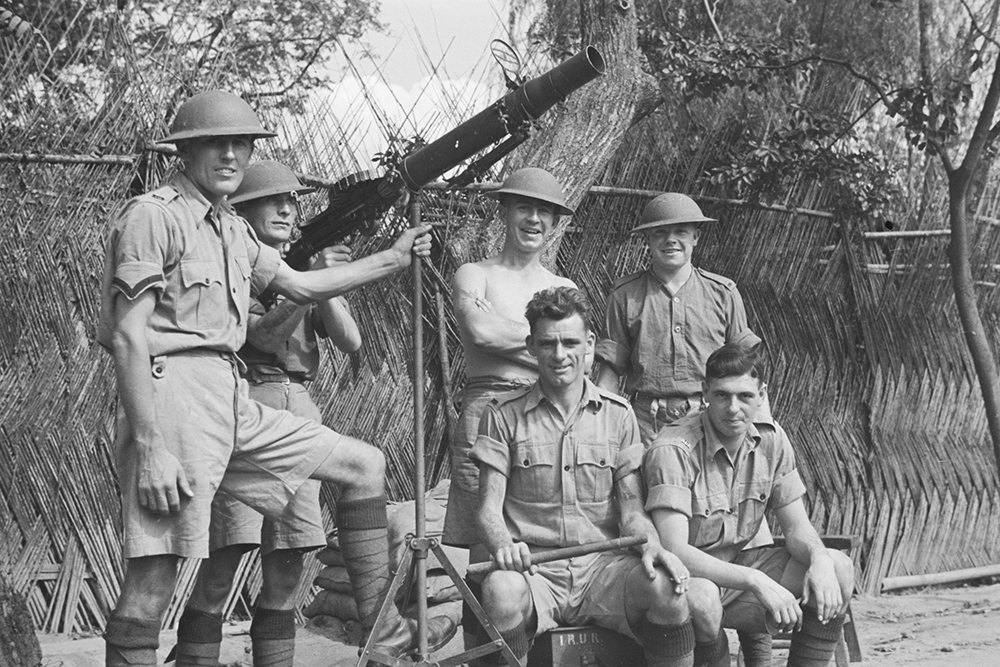 The Northern Ireland soldiers were buried in Shangai with the local Chinese population attending the funerals which were said to be the largest seen win the city. The incidents caused international outrage and made the front page of the New York Times as well as local Belfast papers.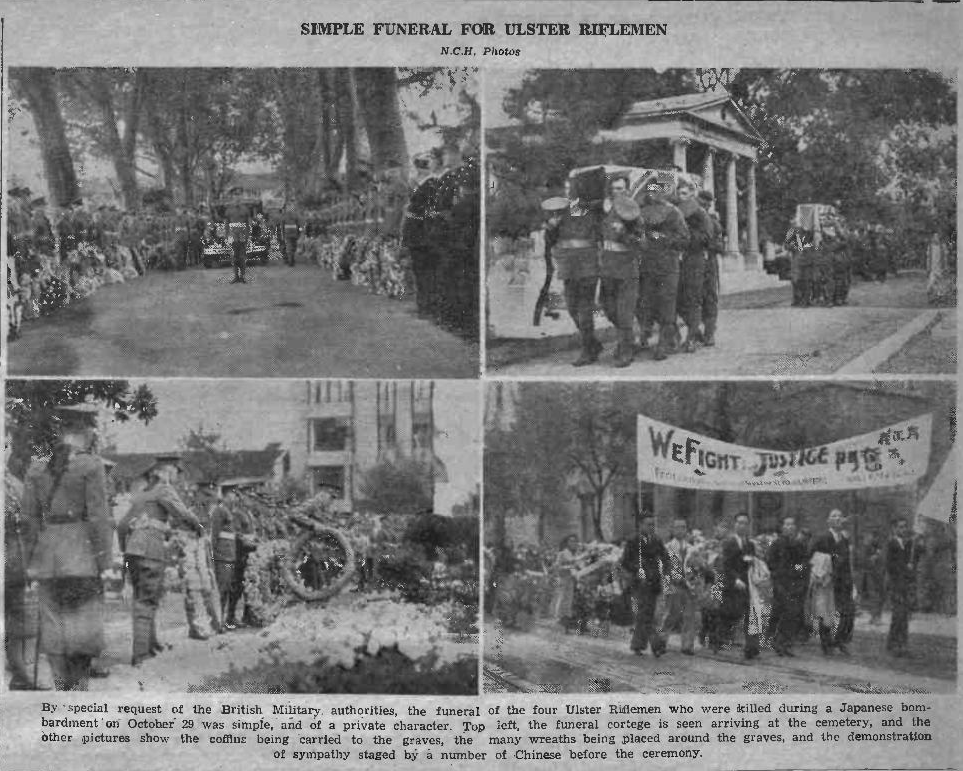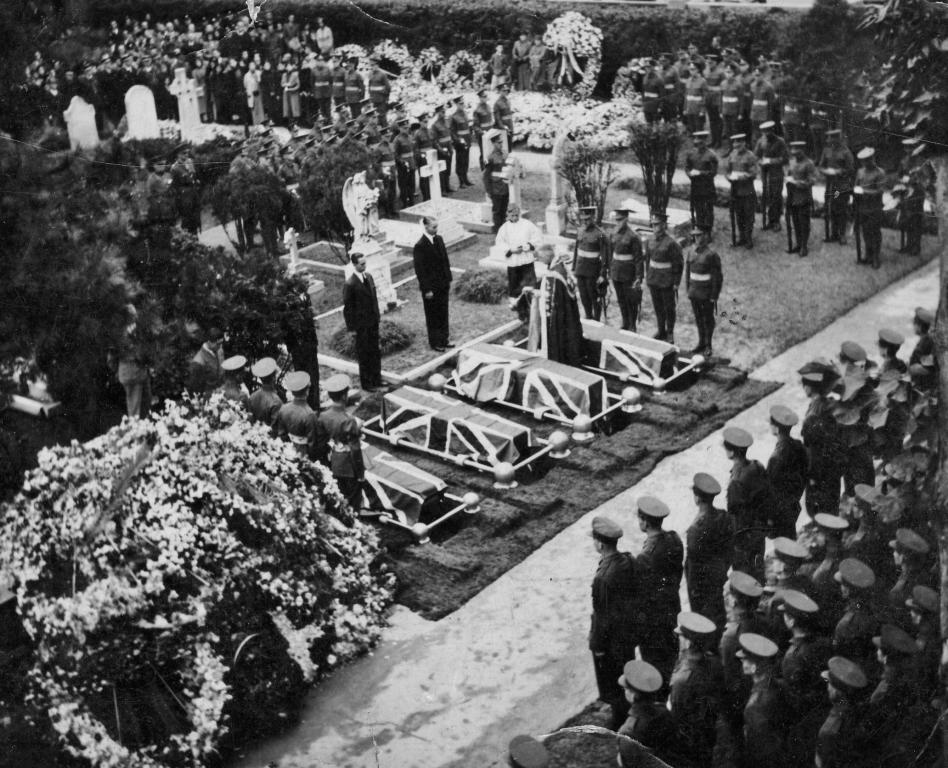 In recent years the Neice of one of the Riflemen Paddy McGowan determined to find his grave and the poignant story has become the subject of a local film "Finding Wee Paddy". It tells the story of Paddy and his act of heroism saving local Chinese civilians. Then how in recent years efforts by his family the British and Chinese Governments as well as historians and the community have helped to locate his final resting place.